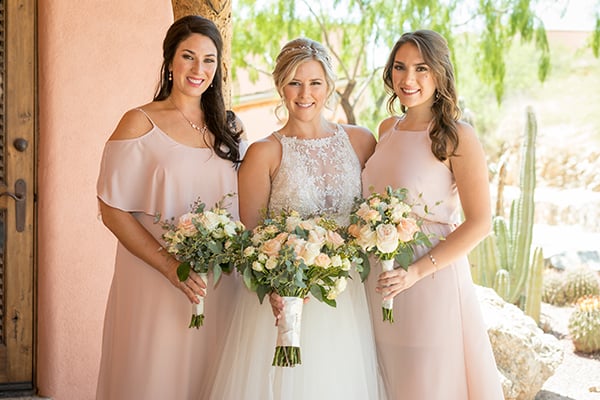 Wedding Bouquets
Bouquets – Traditional, Modern, Cascading, Nosegay, Custom Hand-Tied
Voted Best Florist In Tucson Arizona
Mayfield Florist creates gorgeous bridal bouquets. We offer four different styles, including; cascading, nosegay, contemporary and beautiful custom hand-tied bouquets. Our expert wedding flower designers create some of the most unique and artistic bouquets in Tucson. Take a look at some of the bouquet styles and floral varieties included in the bridal bouquets featured in our bouquet gallery.
Bridal bouquets can be one of the most memorable parts of your wedding day. They are a way to express yourself, and they give you the opportunity to make your bridal party feel special. Wedding bouquet styles range from simple to elaborate, and they can incorporate different themes. Some couples choose flowers that match their wedding colors or a specific theme, like a garden or fairy tale. Other couples choose themed bouquets with elements like ribbon or lace.
Bouquets are often made up of a variety of flowers and greenery, which makes them look full and lush. The number of flowers in a bouquet will depend on the size of your wedding party and how much space you have available for the bridesmaids' bouquets. Mayfield Florist is the go to wedding florist for brides all over the Tuscon area. We handle weddings of all sizes and offer both wedding packages and custom wedding floral designs. The wedding floral design team at Mayfield Florist is truly one of the very best in Arizona. We have a great selection of wedding package options. If you don't see exactly what you are looking for, we also provide full custom wedding flower design services. Our team can create a wedding flower package for virtually any budget.
If you are a new prospective bride, we encourage you to contact our floral design center located at 2200 N. Wilmot Rd., Tucson, AZ 85712. We offer a FREE wedding consultation for all prospective brides. Our wedding planning staff can meet with you at either design center location. These folks are experts and can help you achieve the wedding of your dreams. Make your wedding one to be remembered. Contact Mayfield Florist today.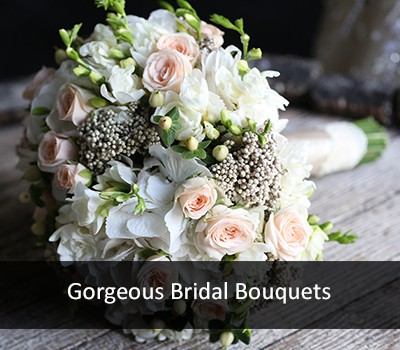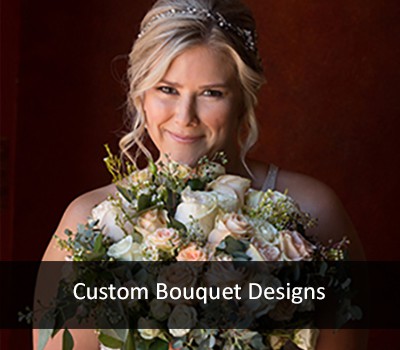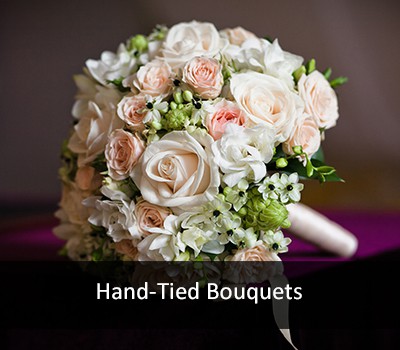 A bridal bouquet is the flower arrangement that a bride will carry during her wedding ceremony. It's a tradition that has been around for centuries, and it's one of the most important parts of the entire wedding day. The bridal bouquet is the centerpiece of your wedding day. It's a symbol of your love and commitment, and it's a token of appreciation for your parents and friends who helped you get to this point. That's why it's so important to choose the right bouquet style—one that reflects your personality, tastes, and style.
There are many different types of bridal bouquets available today, but they all serve the same purpose: to make the bride feel beautiful as she walks down the aisle on her big day. It can be challenging to find the perfect arrangement for your wedding style and venue space, but this guide will help you narrow down your choices so you can find exactly what you're looking for.
Traditional — This type of bouquet has been around for years and is still very popular today. It traditionally includes white roses and other white flowers such as baby's breath or other greenery along with seasonal accents like berries or fruits like apples or oranges that signify fertility and prosperity in marriage.
Modern — This type of bouquet usually features bright colors like reds, pinks and purples with pops of yellow or green here and there for color contrast. Many modern brides prefer this style because it's fun yet still elegant enough for an important occasion such as a wedding ceremony.
Nosegay — A nosegay bridal bouquet is made up of small, fragrant blossoms that are arranged in graduated layers. Each layer is made up of different types and colors of flowers, which can include roses, lilies, gerbera daisies, and more. The bottom layer of petals should be larger than the top layer and may be wrapped with ribbon or wire to keep it together.
Nosegays are typically smaller than other bouquets—about 8 inches across or less—so they can be held easily by the bride or her bridesmaids when they walk down the aisle. They're also less expensive than other kinds of wedding bouquets because they're made with less material (they only require a few stems).
Cascading — A cascading bridal bouquet is a bouquet that has the flowers arranged in a waterfall-like pattern. The cascading effect can be achieved with the use of ribbons, which are attached to the stems of the flowers and then tied together. Cascading bridal bouquets can be made with any flower you want, but they often use long-stemmed flowers like roses, orchids and lilies.
A cascading bridal bouquet is one that has a longer stem than the average bridal bouquet. These bouquets are often made from flowers that can be cut and wilted, so they don't need to be preserved or otherwise preserved for long-term use. They're also typically made with fewer flowers than other styles of bridal bouquet, which means that the flowers are larger and more prominent in the overall design.
Cascading bouquets differ from other styles of bridal bouquet because they don't have to be preserved like an arrangement or preserved like a corsage. They also tend to have a more natural look, as opposed to being more formal or ornate.
Custom Hand-Tied — A custom hand-tied bridal bouquet is a wonderful way to make sure your bouquet is one-of-a-kind. It's not just a matter of choosing from a few pre-made bouquets, but rather having the opportunity to work with your florist to create something as unique as you are.
When you order a custom hand-tied bridal bouquet, you'll work together with your florist to determine what kind of flowers, colors, and textures will best suit your vision for your wedding day. You can also choose how many stems each flower will have, whether they'll be all one height or different heights, and whether the flowers should be arranged in an artistic way or simply look like a traditional bouquet.
You'll also decide on the size of your bouquet—whether you want it small enough that you can hold it while walking down the aisle or large enough to place on an altar or table during your ceremony.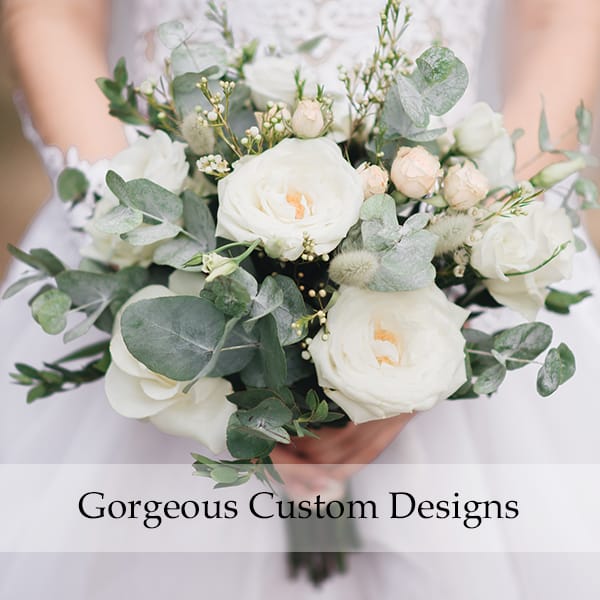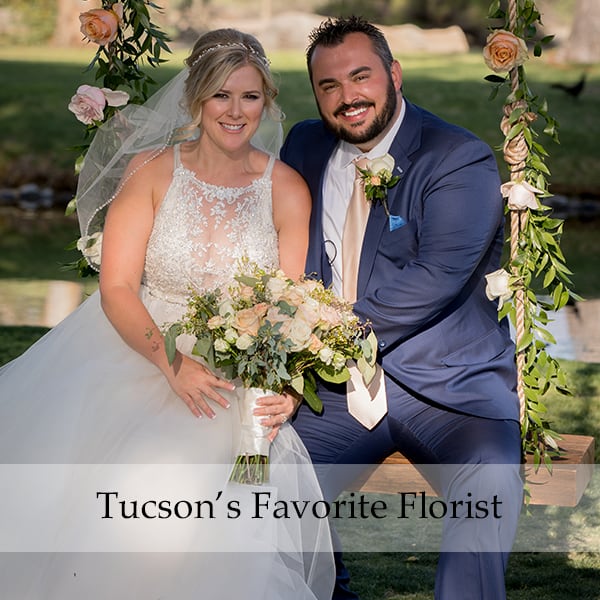 View More Images Of Bridal Bouquets
Make Your Wedding Or Event One To Be Remembered