Wedding Boutonnieres
Beautiful Custom Designed Boutonnieres
Voted Best Florist In Tucson
Mayfield Florist creates gorgeous wedding boutonnieres. We offer a number of styles and can create boutonnieres that are designed to match or compliment the bridal bouquets. Our expert wedding flower designers create some of the most unique and artistic boutonnieres in Tucson. Take a look at some of the boutonnieres featured in our boutonniere gallery.
Mayfield Florist is the go to wedding florist for brides all over the Tuscon area. We handle weddings of all sizes and offer both wedding packages and custom wedding floral designs. The wedding floral design team at Mayfield Florist is truly one of the very best in Arizona. We have a great selection of wedding package options. If you don't see exactly what you are looking for, we also provide full custom wedding flower design services. Our team can create a wedding flower package for virtually any budget.
If you are a new prospective bride, we encourage you to contact our floral design center located at 2200 N. Wilmot Rd., Tucson, AZ 85712. We offer a FREE wedding consultation for all prospective brides. Our wedding planning staff can meet with you at either design center location. These folks are experts and can help you achieve the wedding of your dreams. Make your wedding one to be remembered. Contact Mayfield Florist today.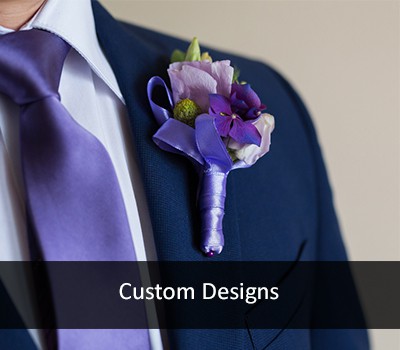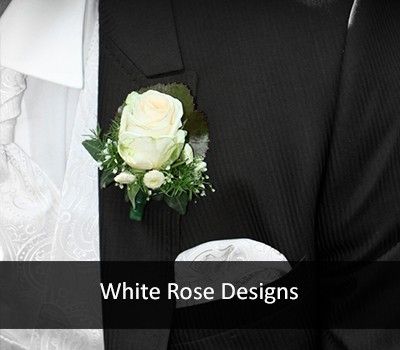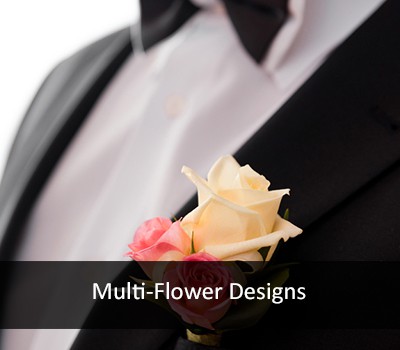 A boutonniere is a small flower worn on the lapel of a man's jacket. It's traditionally worn by grooms, but it's also popular for best men and ushers as well. There are many different styles of boutonnieres to match your personal taste. The most popular flowers used in creating boutonnieres are roses and carnations. You can also include other types of flowers such as daisies and sunflowers. If you're unsure about what type of flower to use, it's best to match your choice with the design of your bride's bouquet. This will ensure that they complement each other perfectly!
There are tons of different styles—from super formal to super casual—and they're all really adorable! The most popular flowers used in creating boutonnieres are roses, carnations, and daisies. If you're not sure what kind of flower to get for your wedding, consider getting a mix of all three. Wedding boutonnieres are the perfect way to add a pop of color and style to your wedding outfit. They can be worn on the lapel, or pinned to the jacket.
Boutonnieres come in all shapes, sizes, and colors. Here are some of the most popular styles:
Boutonniere Corsage: A flower corsage attached to a pin that goes through a buttonhole on your jacket or coat. The corsage might include multiple flowers depending on how elaborate you want it to be. A boutonniere corsage is a flower arrangement worn on a lapel or pinned to the chest of a groom. It is typically made up of a single flower and is often accompanied by a boutonniere for the bride. While traditionally, the bride's bouquet will be used to make her corsage, today's brides and grooms are often choosing to wear different styles of flowers as their corsage.A boutonniere corsage is most similar to a boutonniere because it is typically worn on the left side of the chest, just above or below where the wedding band would be worn (if you were wearing one). It differs from other types of boutonnieres because it is usually made up of one flower instead of multiple flowers or greenery.
Buttonhole Boutonniere: A flower attached to a pin that goes through a buttonhole on your jacket or coat. This type of boutonniere is often more simple than other options so it's easy for both men and women to wear at weddings or other formal events like proms or graduations. The buttonhole is a little-known boutonniere style, but it's one of the most versatile and elegant ways to add a pop of color to your suit. Because it's so small and discreet, it's a great way to add a little flair without being over-the-top or distracting from the rest of your outfit.So what makes the buttonhole different from other types of boutonnieres? Well, for starters, it comes in a few different styles: single buttonhole, double buttonhole, and tri-buttonhole. The single buttonhole uses only one flower or leaf, whereas the double and tri-buttonholes use two or three flowers/leaves together. The tri-buttonhole is often used as an accent piece in place of a pocket square or tie bar—it's an especially good choice if you're wearing a dark suit with lighter accessories because it can help balance out your look without being too overwhelming. If you're looking for something more casual than traditional boutonnieres but still want something that looks polished and professional—and don't want anything too flashy—then consider trying out the classic buttonhole boutonniere.
Tie Tack Boutonniere: A small piece of jewelry that looks like a tie tack but has an attached flower instead of a pin at the back end of it which allows you to easily attach it to any type of shirt without having to worry about holes being poked through them (like regular boutonnieres). A tie tack boutonniere is an excellent choice for any gentleman who wants to add a touch of flair to his outfit. However, it's important to note that this style differs from other boutonniere styles in several ways.First, the tie tack is a very small pin that can be attached to the front of your shirt or jacket lapel. It will hold a single flower bud or flower head in place, and it can be worn either on the left side or right side of your jacket. The flower should be lined up with the center of your chest as much as possible—this will help it stand out more when you're wearing it with a suit jacket or tuxedo.A tie tack is often used in military settings, where men are expected to wear uniforms at all times and therefore cannot easily accessorize themselves with jewelry or other accessories without breaking regulations. But even if you don't work for the military or are not required by law to wear uniforms at all times, a tie tack can still be a great way to add some fun flair to your outfit!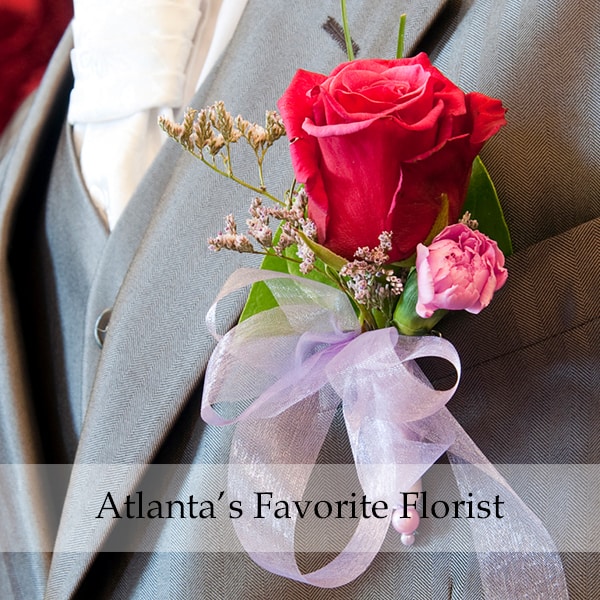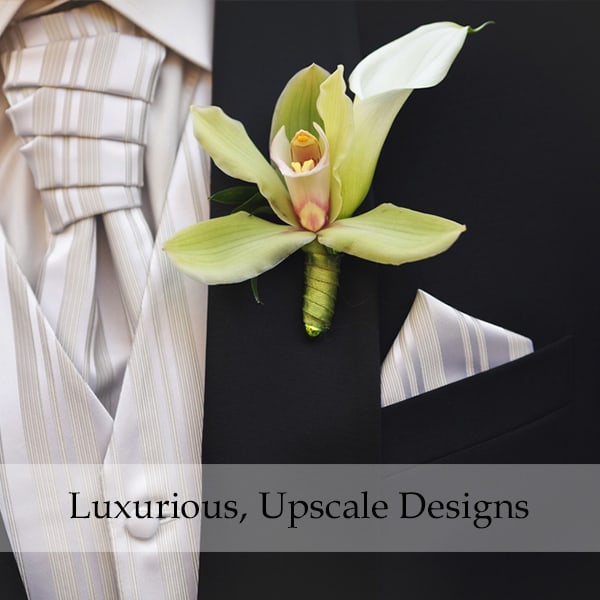 View More Images Of Boutonnieres
Make Your Wedding Or Event One To Be Remembered