Mayfield Wedding Ceremony Flowers
Chapel Flowers For The Ceremony
Voted Best Florist In Tucson Arizona
Mayfield Florist has been serving Tucson area brides and grooms since 1982. We are one of the premier wedding florists in Arizona. Our firm creates the best wedding flowers in the area. We employ a very talented team of wedding planners and floral designers. They have years of experience and have handled weddings in churches and wedding venues of all sizes. We offer a great selection of affordable wedding flower packages. Many brides opt to utilize our custom wedding flower design services. Our custom designs are simply stunning!
Mayfield Florist is the go to wedding florist for brides all over the Tucson area. We handle weddings of all sizes and offer both wedding packages and custom wedding floral designs. The wedding floral design team at Mayfield Florist is truly one of the very best in Arizona. We have a great selection of wedding package options. If you don't see exactly what you are looking for, we also provide full custom wedding flower design services. Our team can create a wedding flower package for virtually any budget.
If you are a new prospective bride, we encourage you to contact our floral design center located at 2200 N. Wilmot Rd., Tucson, AZ 85712. We offer a FREE wedding consultation for all prospective brides. Our wedding planning staff can meet with you at either design center location. These folks are experts and can help you achieve the wedding of your dreams. Make your wedding one to be remembered. Contact Mayfield Florist today.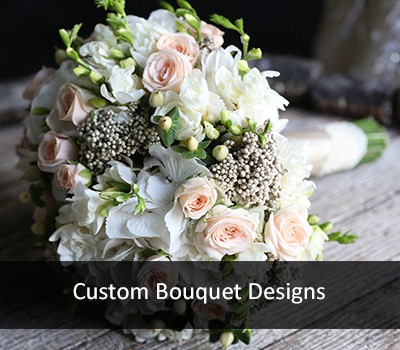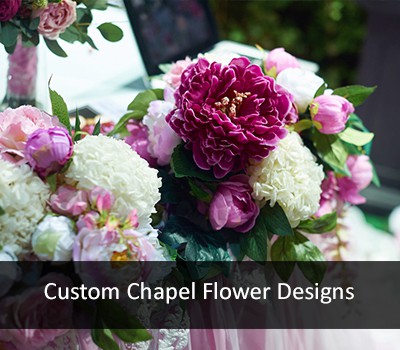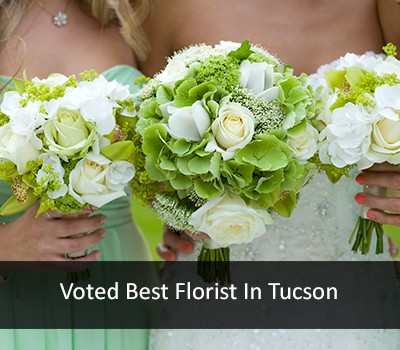 Chapel or ceremony flowers are an important part of your wedding day. They are the flowers that you'll carry down the aisle, or place on an altar or a table in front of guests. While they may look simple, they're actually quite complex. While most wedding flower arrangements will look beautiful, chapel or ceremony flowers need to be more than just pretty—they also need to be sturdy enough to withstand the rigors of being carried down an aisle, set on a table for hours at a time, and then used again at the reception. Chapel flowers can be placed on the altar, used to decorate the pews, or laid around your aisle. There are many different styles of flower arrangements that you can use for your chapel or ceremony flowers. The style of design will depend on what type of look you're going for and what you have in mind for your big day.
Here are some of the most popular styles:
Pedestal – Pedestal flowers are the perfect way to show off a single flower in all its glory. They're also a great way to make sure that your flower bouquet will last as long as possible, since you can make each individual piece of the bouquet so much more detailed and impressive.
There are three main types of pedestal-style bouquets:
– The asymmetrical pedestal bouquet, where the flowers are arranged at different heights around a central column (like in this image)
– The standard pedestal bouquet, where all of the flowers are arranged evenly on top of a tall center pole (like in this image)
– The hanging pedestal bouquet, which hangs from above like a garland or chandelier (like in this image)
Most commonly used for wedding floral arrangements include roses, tulips, lilies and full bloom hydrangeas.
Pew – Pew flowers are the flowers that decorate the pews during a wedding ceremony. Often, they're used to match the color scheme of the wedding and create a cohesive look throughout the space. Pew flowers are usually inexpensive, so they're often used in bulk to fill an entire space with a specific color or theme. They can also be used as table centerpieces if you have enough pews. It's important to note that some religious institutions don't allow for this type of decoration—if that's not allowed where you're getting married, don't worry! You can simply use your pew flowers as table decorations instead.
The most popular types of pew flowers include roses, tulips, lilies, and hydrangeas.
Traditional – Traditional style arrangements usually feature a single color and a variety of flower types. This type of design is perfect for those who want something simple and elegant. Traditional flower designs for weddings have been around for centuries, and they're still going strong. These gorgeous bouquets have stood the test of time because they're not just beautiful—they're also meaningful. The most common traditional ceremony flower bouquet style is a single-stem arrangement with a few smaller flowers underneath. This simple approach is easy to pull together, but it still looks elegant and timeless.
The most common flowers used in this style are roses, lilies (especially red ones), peonies, orchids, and daisies. In some cases, you'll see an arrangement with other types of flowers mixed in with these classics; they're often chosen specifically because they represent specific elements of the wedding experience: roses represent love, lilies represent purity, peonies represent fertility and prosperity, orchids represent beauty and elegance. You can also use a single flower as an accent instead of having all different kinds in your bouquet—this can be especially effective if that particular flower has special meaning for you or your partner!
Cascade – Cascade style arrangements feature multiple layers of flowers in different sizes and shapes laid over one another so they cascade down from above like waterfalls. These arrangements often include roses, lilies, daisies, tulips, orchids, carnations… whatever you love! Cascading floral designs for weddings are a beautiful way to decorate the bride's and groom's chairs, as well as the aisle in front of them. They are typically made of flowers that are very tall and have long stems, like roses. Because they're so tall, they can be used to create a dramatic look by hanging them from a ceiling or chandelier.
Cascading chapel flowers are typically used in wedding ceremonies to decorate the bride and groom's chairs, as well as the aisle in front of them. The flowers can be arranged any number of ways: hanging down from the ceiling on long stems; piled up on tables; or arranged in large vases around the room. The best thing about cascading chapel flowers is that they can be made to match any theme or color scheme your wedding has!
Modern – If you're looking for something bolder than traditional but not quite as flashy as contemporary designs, then modern might be right up your alley! Modern designs often feature bright colors and asymmetrical patterns with unusual shapes and sizes (like vases instead of traditional bouquets). Modern floral designs are the new way to go for weddings. These sleek, modern bouquets are a fresh take on traditional wedding flowers, and they're perfect for brides looking to make a statement while still staying true to their personal style.
Flowers used in modern wedding designs can vary widely depending on your personal taste. The most common flowers you'll see in these designs are roses, lilies, orchids, peonies and hydrangeas—all high-impact colors that will stand out against any backdrop. What's more is that these flowers are often used in unconventional ways: instead of using them as a centerpiece on the table or as part of an arrangement around the venue, you might see them as part of your bouquet or as a boutonniere for your guests.
Modern floral designs are also ideal for brides who want to make sure their wedding bouquets feel truly unique. They're often made up of bright colors or unusual shapes that don't necessarily match with any other element of the ceremony—they're meant to stand out!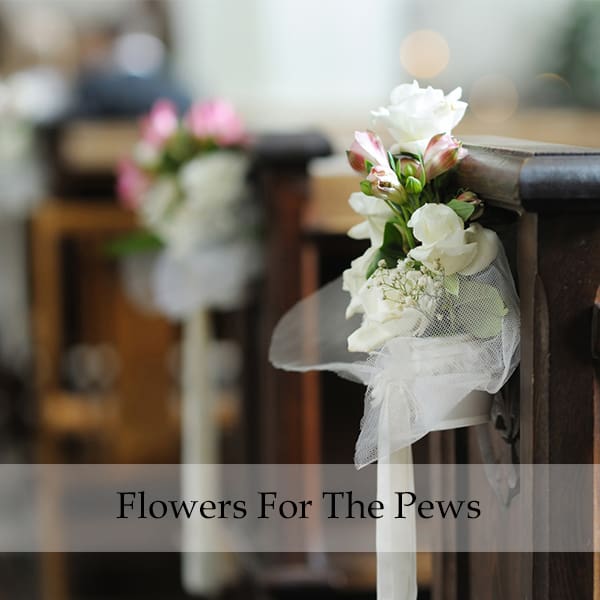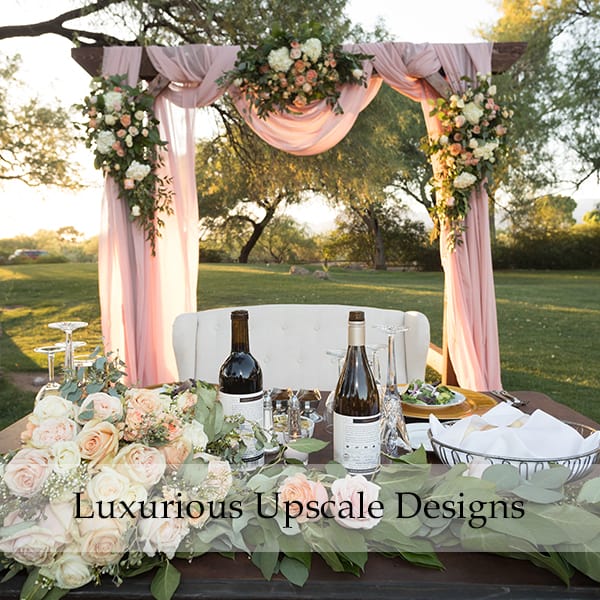 View More Images Of Ceremony Flowers
Make Your Wedding Or Event One To Be Remembered