Wedding Reception Flowers
Flowers For The Wedding Reception
Voted Best Florist In Tucson Arizona
Mayfield Florist creates gorgeous wedding flowers. We design some of the most luxurious, upscale wedding reception flowers available in Arizona. Our firm has been serving Tucson area brides and grooms since 1982. We are one of the premier wedding florists in Arizona. Our firm creates the best wedding flowers in the area. We employ a very talented team of wedding planners and floral designers. They have years of experience and have handled weddings in churches and wedding venues of all sizes. We offer a great selection of affordable wedding flower packages. Many brides opt to utilize our custom wedding flower design services. Our custom designs are simply stunning!
Mayfield Florist is the go to wedding florist for brides all over the Tucson area. We handle weddings of all sizes and offer both wedding packages and custom wedding floral designs. The wedding floral design team at Mayfield Florist is truly one of the very best in Arizona. We have a great selection of wedding package options. If you don't see exactly what you are looking for, we also provide full custom wedding flower design services. Our team can create a wedding flower package for virtually any budget. Looking for something really unique? The wedding flower design team at Mayfield Florist will custom design the exact wedding flower package you need. Our custom designed bridal bouquets, chapel flowers and reception flowers are simply breathtaking.
If you are a new prospective bride, we encourage you to contact our floral design center located at 2200 N. Wilmot Rd., Tucson, AZ 85712. We offer a FREE wedding consultation for all prospective brides. These folks are experts and can help you achieve the wedding of your dreams. Make your wedding one to be remembered. Contact Mayfield Florist today.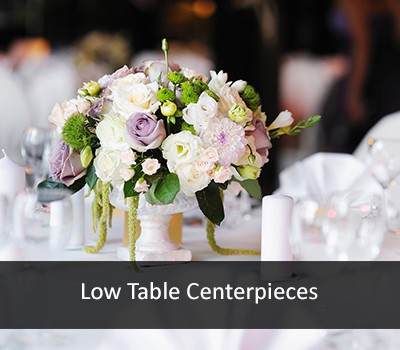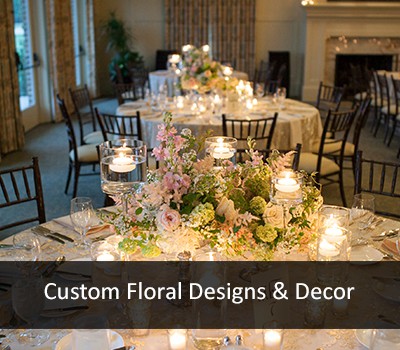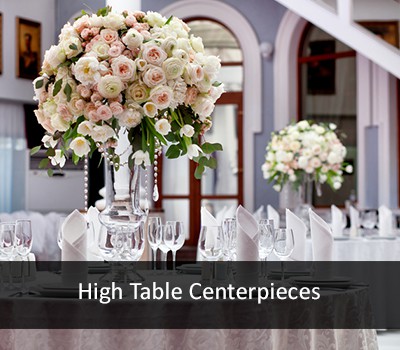 Mayfield Florist creates luxurious, upscale wedding reception designs. Wedding reception flower designs fall into a number of different design styles. We offer low table centerpieces, high table centerpieces, flowers to adorn the reception chairs, pedestal designs generally used at entry ways or focal points of the reception venue, cascading designs that lap over tables or descend down columns, floral archways and so much more. Wedding reception flowers can also be incorporated into table settings, escort cards, cake decorations, place cards… really anywhere you want to add some extra color and ambiance.
There are so many different options when it comes to reception flower designs that it can be overwhelming trying to figure out where to start! Some people prefer simple arrangements with one type of flower (like lilies or roses), while others prefer more elaborate designs. The type of reception flowers you choose will depend on your personal preference and budget. When choosing your flowers for the reception, you should consider the venue where you're getting married. Also think about the ambiance and atmosphere you want to achieve. Even details like the season, or time of year can come into play when creating the perfect reception flower package.
We often encourage prospective brides and grooms to look at photos of other weddings. For that reason, we have included wedding flower portfolio pages so that our wedding clients can view some of the great options available. By viewing our gallery and portfolio pages, you can see the types of bouquets others have utilized at the venue or venues that you may be considering.
If you're having an outdoor wedding or one that's going to be held outside during warmer months, then it's likely that garden-style arrangements will be most appropriate for your needs because they'll last longer than cut flowers do when exposed to sunlight and heat. If you're having a winter or indoor wedding, then fresh cut flowers might be more appropriate because they'll last longer indoors without wilting due to cold temperatures outside.
When considering what kind of reception flower design options would work best for your wedding day, it's important to keep in mind exactly what kind of look you're going for with each element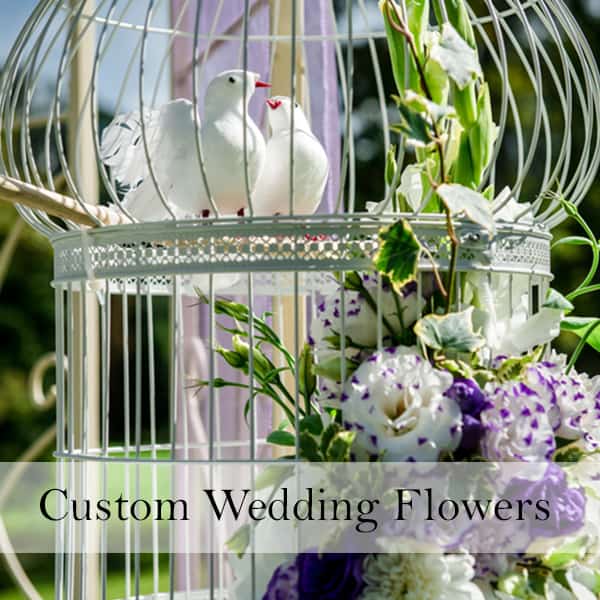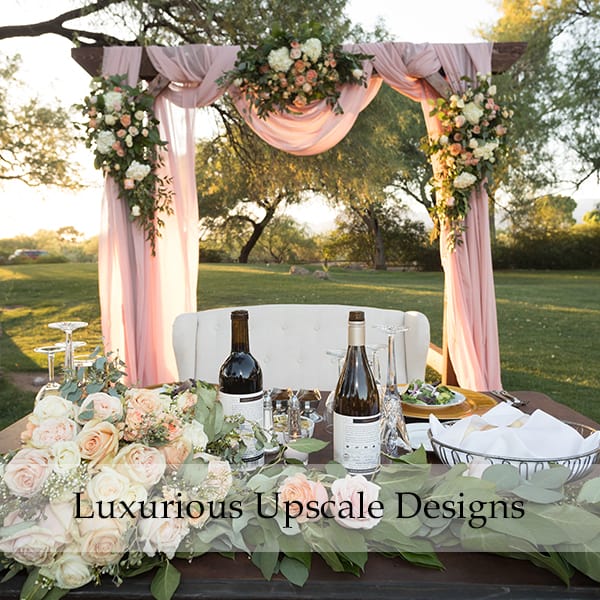 View More Reception Flower Images
Make Your Wedding Or Event One To Be Remembered